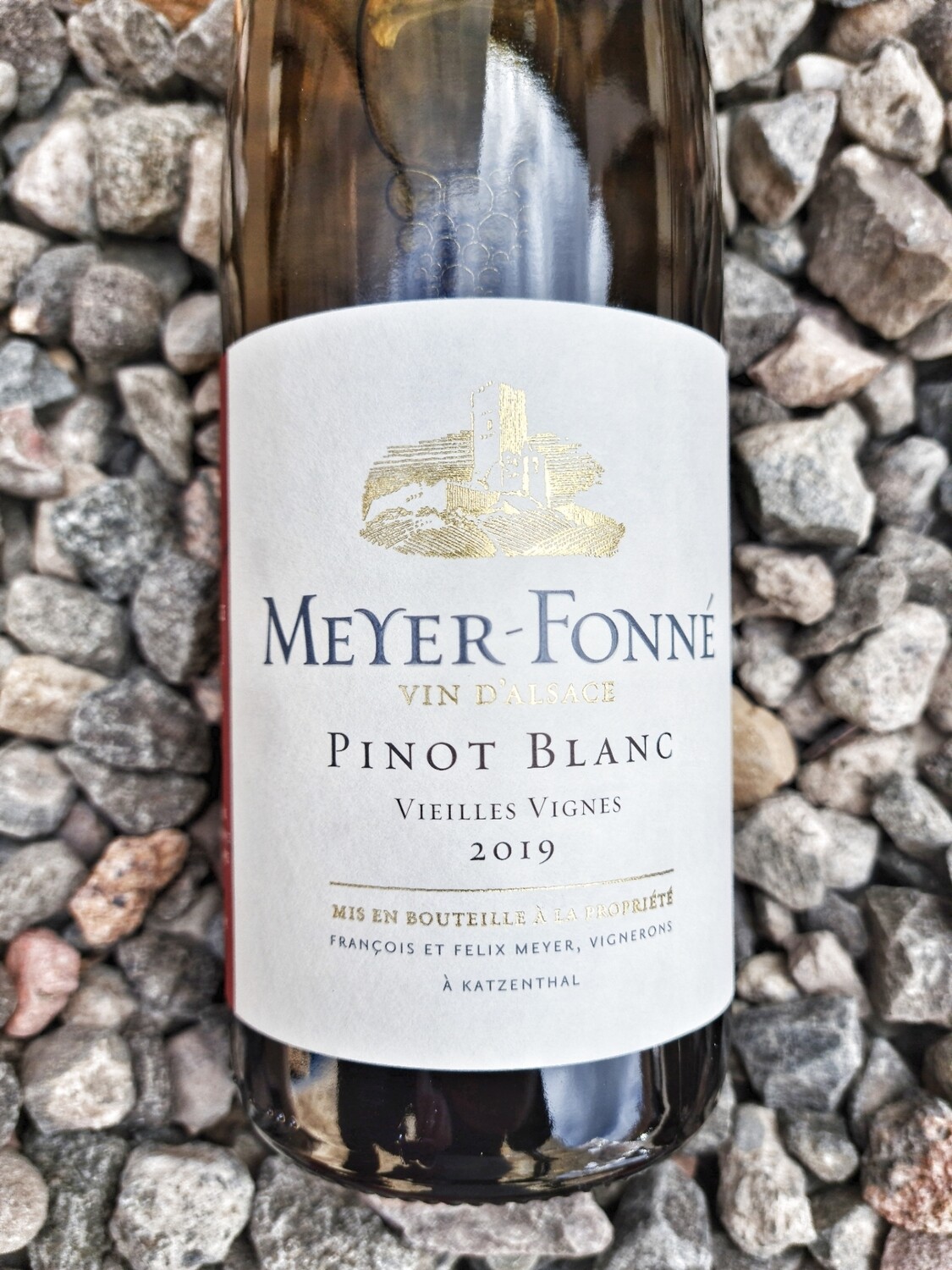 Meyer Fonne Pinot Blanc Vieilles Vignes 2021
00062
Product Details
Grape Variety:
Pinot Blanc
Additional Information:
Vegan
Farming:
Organic - Not Certified
Classification:
Alsace AOC
Meyer Fonne Vieilles Vignes (old vines) Pinot Blanc is a magnificent wine that has a delightful blend of richness and freshness. The old vines give a rich concentration of yellow fruit which is perfectly balanced with a smoky edge and lovely fresh green fruit and a floral finish. It is a subtle and complex wine that gives great joy!
Domaine Meyer Fonne was founded in the late 1800's by Felix Meyer and is still run today by Felix's great grandson, also Felix. The Domaine now covers 12 hectares over 7 communes, namely Katzenthal, Ammerschwihr, Ingersheim, Riquewihr, Kientzheim, Colmar and Bennwihr. The diversity of soil type and vineyard exposure throughout these areas has meant that several different grape varieties can flourish. It is one of the world's greatest examples of terroir and has led to Alsace being one of the most diverse grape growing regions in the world. The Domaine is organic in everything but name and Felix also uses a few Biodynamic techniques. Felix also prefers to use large, older foudres (wooden barrels) in conjunction with stainless steel vats for the more aromatic varieties. This gives the wines a delicacy and complexity which is unique to the area.
Save this product for later