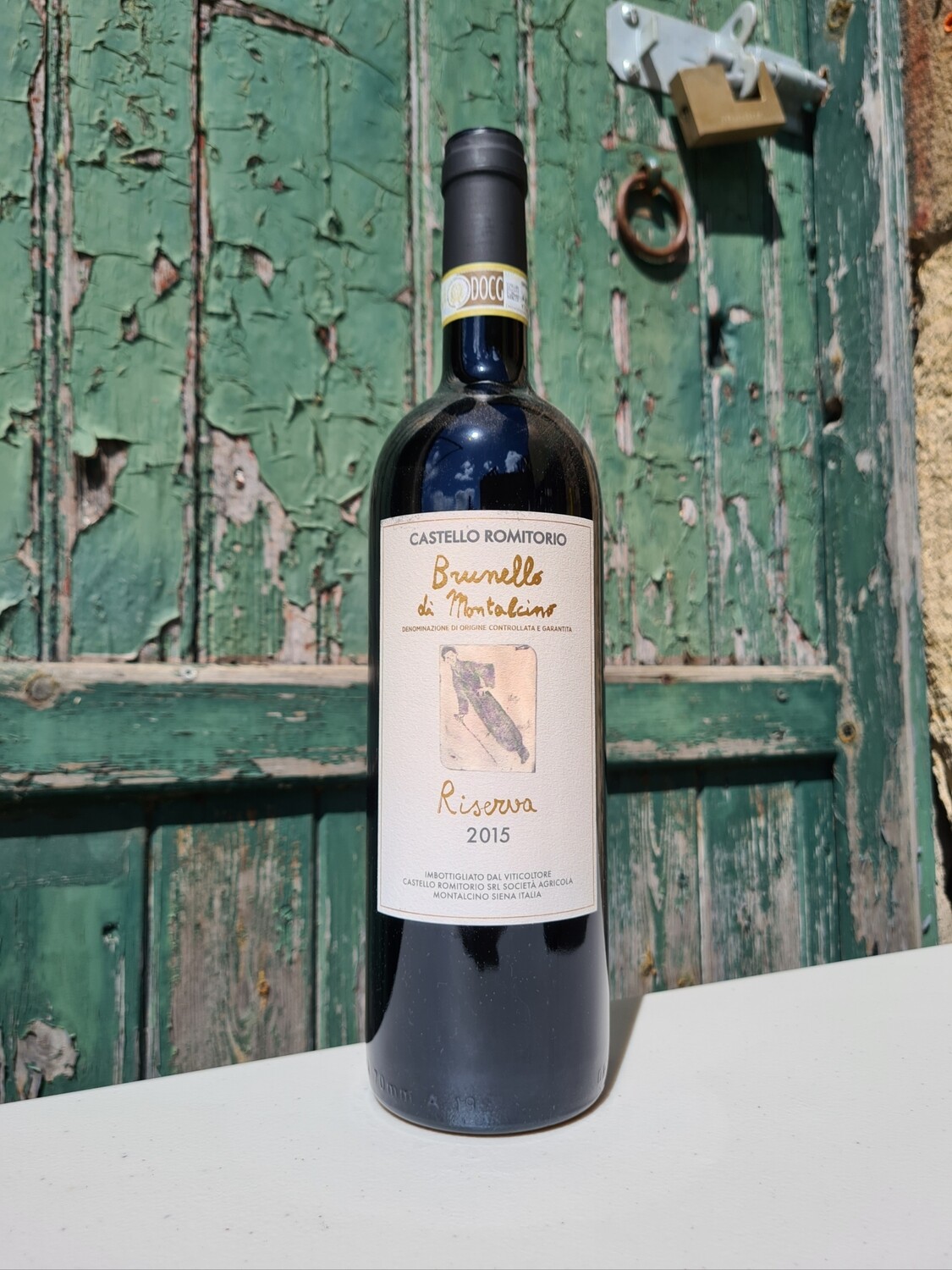 Brunello di Montalcino Riserva Castello Romitorio 2015
00626
Product Details
Producer:
Castello Romitorio
Sub Region:
Brunello di Montalcino
Grape Variety:
Sangiovese
Classification:
Brunello di Montalcino DOCG
Brunello di Montalcino Riserva Castello Romitorio can only be produced in the best vintages. 100% Sangiovese, aged for 3 years in oak followed by a further 2 years in bottle before release, this is one of the regions star wines. It is a wine of perfect balance and harmony with a strong structure and decisive acidity behind the beautiful cherry and dark red fruit. Immense length with savoury notes, autumnal flavours and herbs. Will keep for many years.
Castello Romitorio was a half renovated abandoned wreck when artist Sandro Chia purchased it in 1984. What was left of the building had been abandoned after WW2 and used only by shepherds until Baron Giorgio Franchetti, a historic building restorer, purchased it in the 1970s. He abandoned his plan (I didn't say he was a successful building restorer) and sold the property to Sandro who completed the work and brought the building back to life as his home and art studio. The building had been built originally in the 12th century as an imposing hilltop fortress to guard the town of Montalcino. In the late 1980's Sandro set about restoring the land around the castle back to its former glory with an overhaul of the vineyards. New cellars were constructed in 2005 and Filippo, Sandro's son became an integral part of the team. The wines have become internationally recognised as elegant expressions of Sangiovese that flirt between the modern and classic style.
Save this product for later