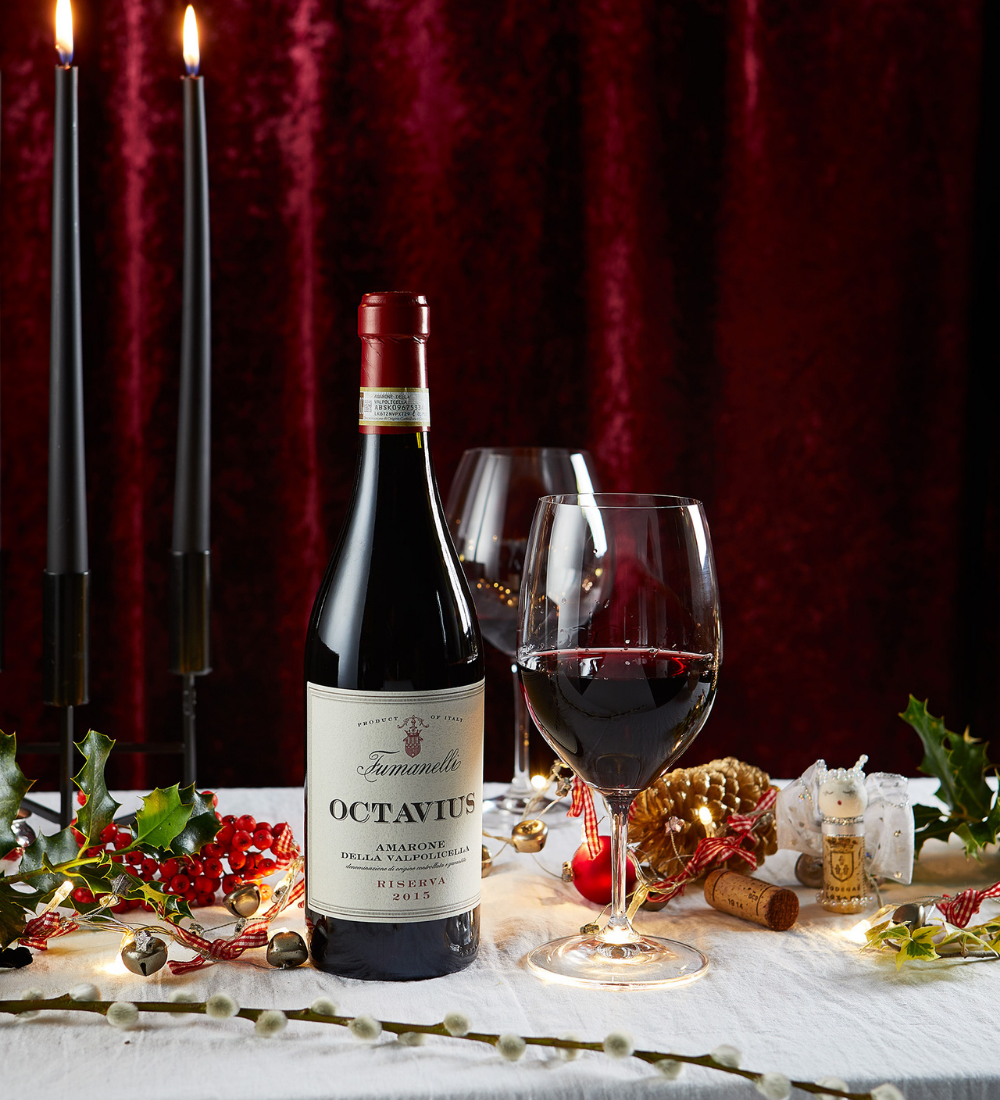 Amarone della Valpolicella Riserva 'Octavius' Fumanelli 2015
00197
Product Details
Grape Variety:
Corvina/Corvinone/Rondinella
Classification:
Amarone della Valpolicella DOCG
Amarone della Valpolicella Octavius from Fumanelli is a limited-edition wine made from grapes sourced from older vines with an average age of 40 years. The wine is a blend of 40% Corvina Veronese, 40% Corvinone & 20% Rondinella. Careful grape selection is the name of the game here before the grapes are left to dry for 120 days to concentrate the flavours. The wine is aged in 500L French oak tommeaux for 48 months, followed by a further 12 months in bottle before release. The wine has started to take on a slightly brick red colour and is powerful yet elegant with wild cherry, sweet vanilla, nutmeg, mocha and an amazingly warm texture on the pallet. Sir Sean Connery's was a fan!
Cantine Marchesi Fumanelli is a fascinating winery located in San Pietro In Cariano, eight miles away from Verona in the heart of the Valpolicella Classico region. Marquis Fumanelli started growing grapes back in 1470 and the villa, built in the 17th century still houses some lovely old archaeological artefacts from Roman times. The 78-acre estate is one of the region's oldest and most historic wineries and today, under the leadership of Armando Fumanelli combines its rich history with modern techniques to produce a range of truly brilliant wine. The cellars were restored in 1998 and now house the oak barrels for ageing these amazing wines. Although Amarone is the star wine at the estate, it is the Valpolicella Classico and Ripasso which really deliver amazing quality for the price.
Save this product for later