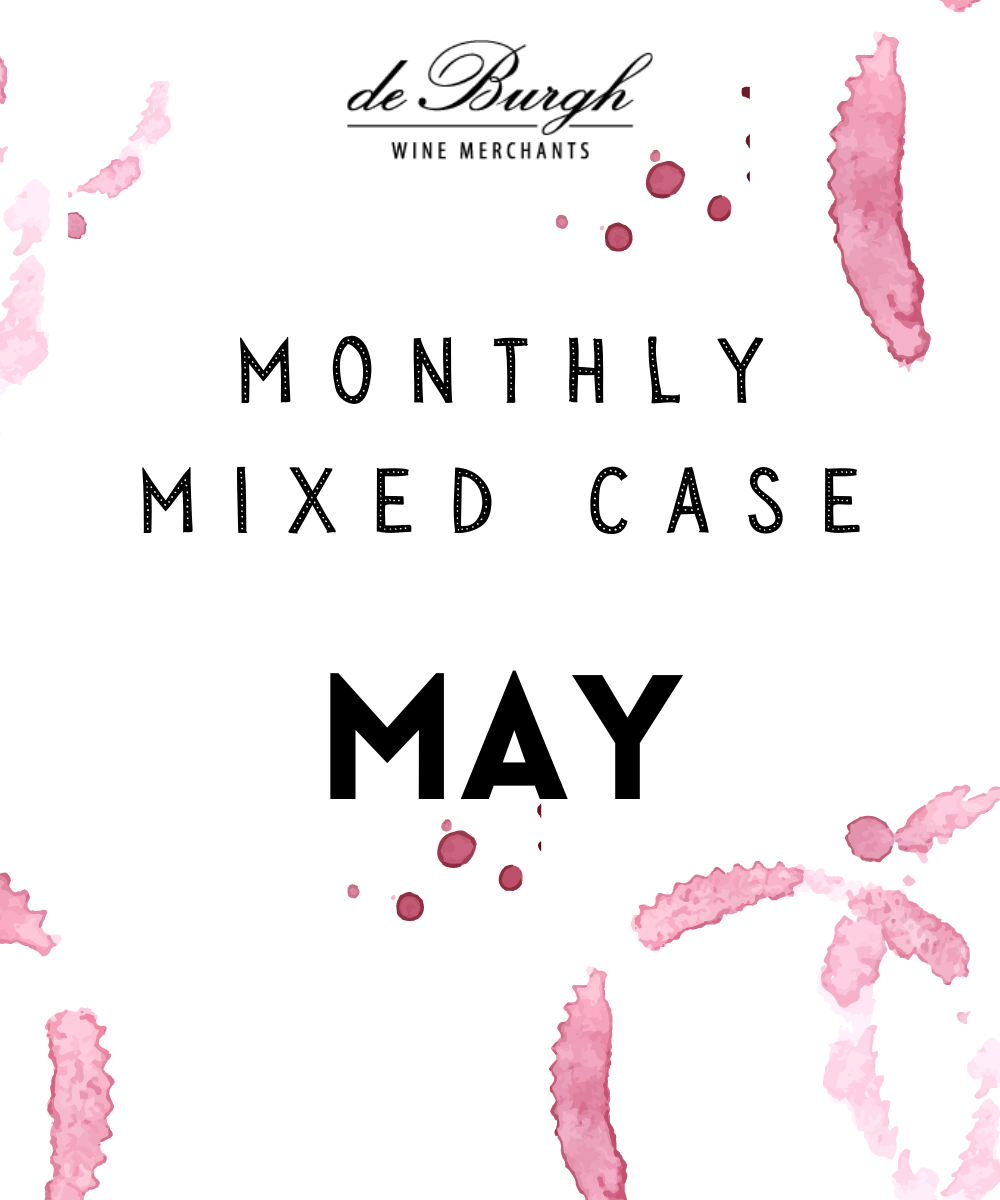 The de Burgh Monthly Mixed Case - May
SKU 00547
Product Details
All I am thinking about this month are restaurants! I am an ok cook, my wife has some mad skills in the kitchen, but you just cannot recreate restaurant quality food in the house. I am sure you are all just as keen to get back to your favourite restaurant and I know that all restaurants have been counting the days to getting their doors open again. They have been some of the hardest hit during the pandemic so I know they will be welcoming your support. This month's case features six of our restaurant wine list staples. These are all wines that everyone loves and always work on wine lists.
Chenin Blanc Paarl Heights South Africa - £6.99
A house wine classic. Fruity, dry, nice texture and lovely tropical fruit.
Picpoul de Pinet Domaine Belle Mare Languedoc, France - £10.49
Timeless Bistro wine, perfect aperitif and fish partner.
Sancerre Domaine Henry Hatter Loire Valley, France - £16.99
Premium Sauvignon Blanc with amazing aromatics and texture.
Shiraz Paarl Heights South Africa - £6.99
Warm, soft bramble fruit and chocolate notes. Superb value!
Malbec Flor del Inca Mendoza, Argentina - £9.99
Ant & Dec, Torvill and Dean, Sonny & Cher, Malbec & Steak – They just go together!
Rioja Reserva Bodegas Bohedal Spain - £14.99
Spanish classic that we will never get tired of. Aged a little longer, very complex and packs a wee punch.
Save this product for later