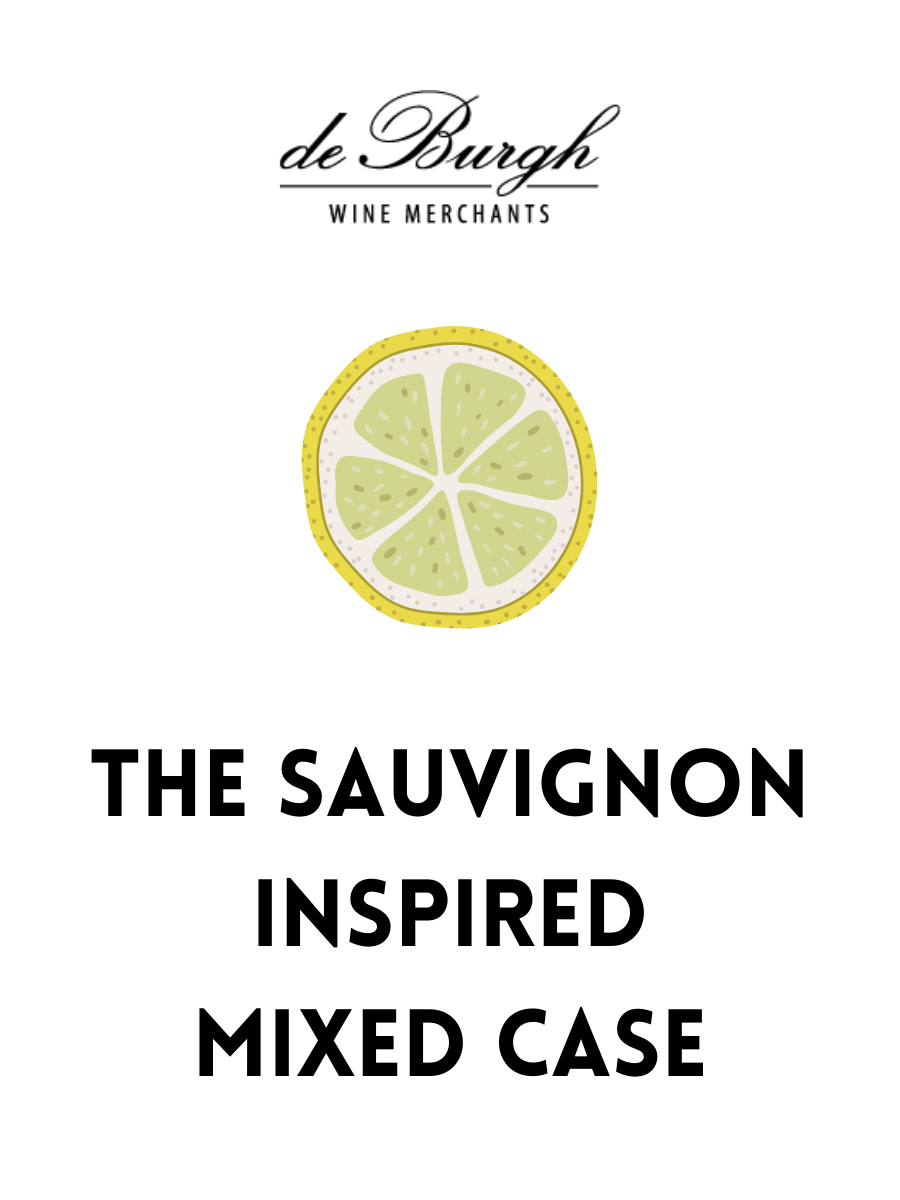 The Mixed Sauvignon Blanc Inspired Case
SKU 00573
Product Details
We know you all love Sauvignon Blanc, so we have put together a mixed case which contains some of our best along with a few different wines in the same style that have similar flavours but are made from other grape varieties. This case will give you a chance to try a range of Sauvignon Blanc's from around the wine growing world and maybe discover and fall in love with some new grape varieties.
Pouilly Fume, Domaine Sébastien Treuillet Loire Valley, France - £15.99
Fresh Sauvignon Blanc with floral notes and loads of tangy green fruit.
Sauvignon Blanc Rapaura Springs Marlborough, New Zealand - £12.49
Tropical notes, zesty lime and super long finish.
Chateau La Verriere Sauvignon Blanc Bordeaux, France - £10.99
Exotic green fruit and fleshy peaches, amazing aromatics and a lovely maritime feel
Sauvignon Blanc 'Tendem' Bruno Andreu Pays d'Oc, France - £7.99
A brilliant zesty green Sauvignon Blanc with elegant citrus and tropical notes on the finish.
Sauvignon Blanc 'Old Hands' La Purisima Yecla, Spain - £8.99
Fresh and mineral Sauvignon from the south of Spain with racy green fruit.
Sauvignon Blanc Reserva Casas del Bosque Casablanco, Chile - £9.99
Intense aromas of grapefruit, passionfruit and Casablanca's hallmark notes of jalapeño!
Falanghina 'Antiche Torri' La Guardiense Campania, Italy - £7.99
Ripe lemon, peach, fresh. The modern alternative to Pinot Grigio!
Chateau Beauregard Ducasse 'Cuvee Albertine Peyri' Bordeaux, France - £15.99
An equal parts blend of Sauvignon Blanc and Semillon. Tangy, lime dominated wine with tropical, honeyed notes and a creamy texture.
Verdejo, Diez Siglos Rueda, Spain - £9.99
If you like Albarino and Sauvignon Blanc, you'll love this. Green fruit, saline and fresh as a whistle.
Albarino Terra Asorei Rias Baixas, Spain - £10.49
Classic fresh white from the north west of Spain. Zippy lemon, grapefruit and mineral notes. Lovely with fish.
Gruner Veltliner Ingrid Groiss Weinviertel, Austria - £11.99
Fresh, zingy Gruner with beautiful green fruit and a little spice.
Sauvignon Gris 'Cool Coast' Casa Silva Colchagua, Chile - £13.99
Superbly aromatic and fresh wine with plenty of aromatic intensity, orange blossom, lemon yellow, white pear, fresh pineapple and bay leaves.
Save this product for later