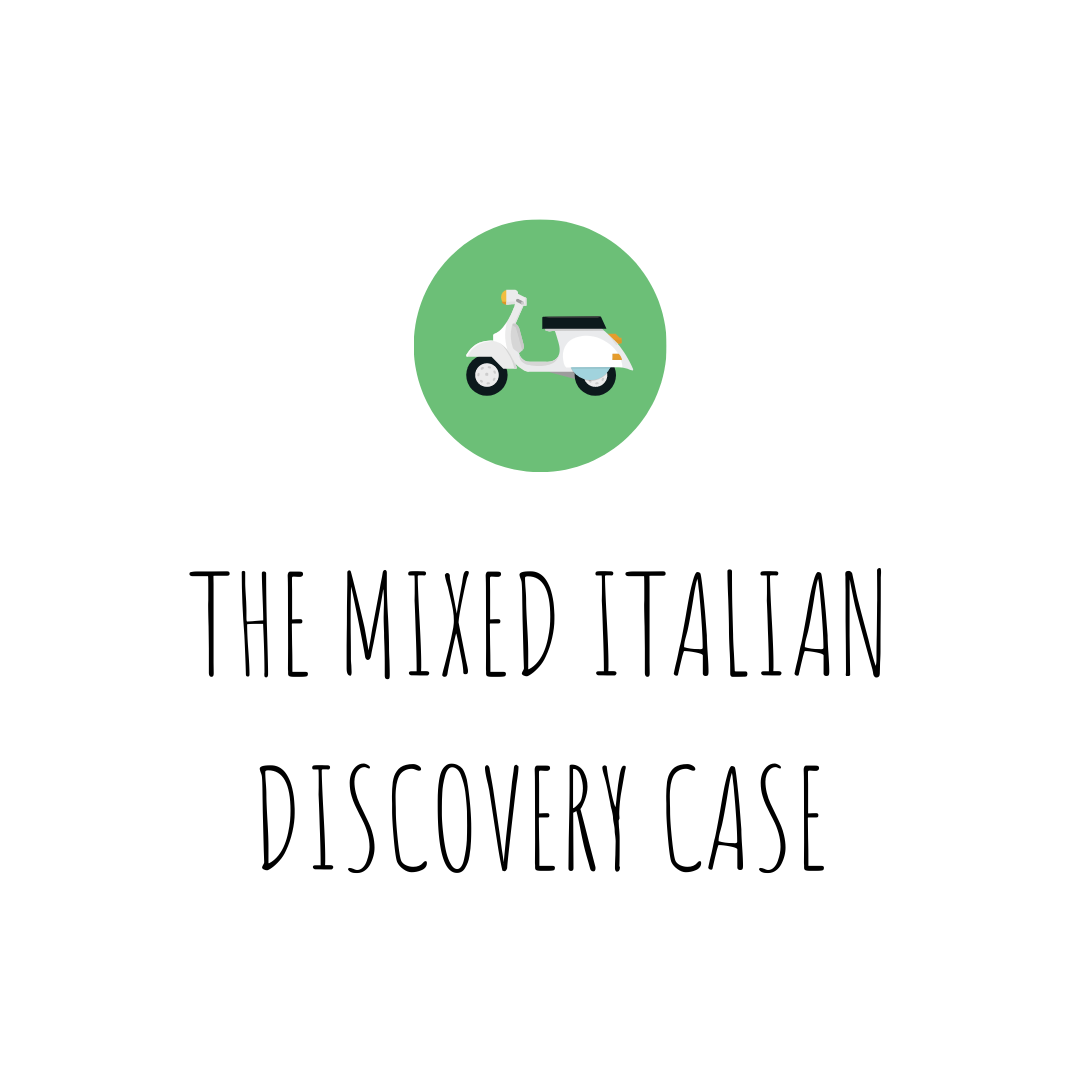 The Mixed Italian Discovery Case
SKU 00305
Product Details
We all love Italian wine, but Italy produces wine in all 20 of its regions from over 350 authorised grape varieties. It's a lifetime's work to try them all but we thought we'd help you on that journey with a selection of modern Italian classics for your enjoyment. In this case you'll get 12 different wines (6 whites and 6 reds).
Falanghina 'Antiche Torri' La Guardiense Campania @ £7.99
Ripe lemon, peach, fresh. The modern alternative to Pinot Grigio!
Fiano 'Janare' La Guardiense Campania @ £9.49
Classic citrus, green fruit and a little stonefruit along with ginger and herby notes on the finish.
Gavi Casa Ernesto Piedmont @ £9.99
Lovely citrus and apple flavours along with ripe tropical fruit notes.
Lugana Nunzio Ghiraldi Lombardy @ £14.99
Citrus and green fruit are to the fore before the palate reveals more exotic notes and there is a weighty richness to counter the crisp freshness.

Roero Arneis "Camestri" Marco Porello Piedmont @ £12.49

Made from the Arneis grape this is a zesty refreshing wine, packed with citrus and zesty green fruit along with some soft spice notes.

Rebola 'Bacaia' San Valentino Emilia Romagna @ £12.49
Lovely citrussy, Biodynamic wine made from the Rebola grape. A real discovery!
Montepulciano d'Abruzzo Fratelli Barba Abruzzo @ £8.49
Rich and complex notes of dark cherries, ripe red fruits, plums, spices, almonds and a lengthy mineral finish.
Aglianico 'Janare' La Guardiense Campania @ £9.49
Aglianico is an expressive and characterful variety with the perfect blend of modern juicy fruit, sweet spice and rustic charm.
Nero d'Avola, Terra Firma Sicily @ £8.99
Ripe and full-bodied with sun kissed dark damson and plum fruit, balancing acidity and nice soft chocolate notes on the finish.
Primitivo 'Macrame' I Pastini Puglia @ £10.49

Dark and intense with soft juicy red and dark berry fruits. Almost like Christmas cake!

Valpolicella Classico Fumanelli Veneto @ £12.99
A classic wine but from one of Italy's most forward thinking wineries. It's a more structured and complex Valpolicella but still with that easy going bramble fruit and subtle spice.
Sangiovese 'Bacaia' San Valentino Emilia Romagna @ £11.99

A rich and ripe Sangiovese with dusky black fruit and lovely Asian spice box flavours
Save this product for later