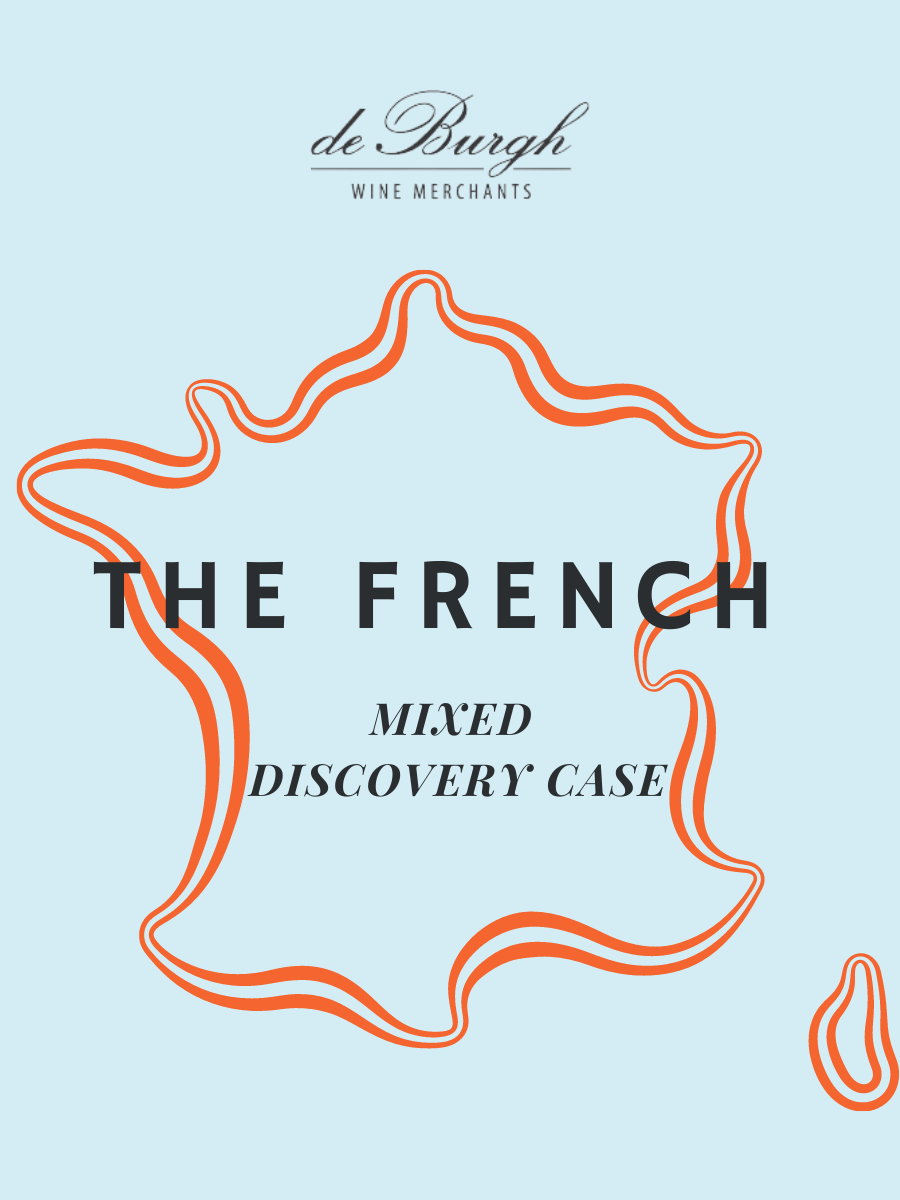 The Mixed French Discovery Case
SKU 00530
Product Details
You could dedicate your life to exploring French wine and not even make a dent in what this great nation produces. Here is a mixed case of 12 to hopefully set you on your way. There is a nice mix of classic and contemporary wines along with a couple of forgotten regions like the mighty Malbec from Cahors.
Sauvignon Blanc 'Tendem' Bruno Andreu Pays d'Oc - £7.99
A brilliant zesty green Sauvignon Blanc with elegant citrus and tropical notes on the finish.
Saumur Blanc 'Les Pouches' Caves de Saumur Loire Valley - £9.49
100% Chenin Blanc from a single vineyard. Intense, aromatic, peaches. Lemon zest and a little honey.
Chardonnay 'Les Prunelles' Bruno Andreu Languedoc - £9.99
Lovely citrus and fleshy apple quality along with ripe tropical fruit notes.
Meyer Fonne Gentil Alsace - £11.99
Fresh and grapey nose with delightful aromatics with the citrus lime character of the Riesling in the background. Very versatile wine to pair with fish.
Macon Uchizy, Domaine Talmard Burgundy - £12.99
A de Burgh staple and brilliant Chardonnay to pair with roast chicken or pan fried fish. Soft lemon and fresh tropical fruit.
Roussanne 'Juliette' Consolation Cotes Catalanes - £17.99
There is a honeyed note to the stone fruit aromas in this wine, with peach and nectarine, but overlaid by soft cashew and delicate herbs and spices.
Merlot 'Tendem' Bruno Andreu Pays d'Oc - £7.99
House favourite here! Wild berry fruit, plum and coffee notes.
Cotes de Rhone 'Terra Firma' Domaine l'Ancienne Ecole Rhone Valley - £9.99
The full, rich hedgerow fruit complements red meats well but it is also elegant enough to work with cold meats. The extra age on this makes it particularly attractive. Top stuff!
Beaujolais 'Le Ronsay' Jean Paul Brun Beaujolais - £10.99
Super sappy and amazingly drinkable Beaujolais with attractive red fruit and light spice notes. The perfect lunch time tipple!
Chateau La Verriere Bordeaux Superior - £12.49
Aromas of red cherry, blackberry, juicy raspberry and toasty notes from the barrel ageing. It is silky, expressive and impressive on the finish.
Cahors 'Chene du Prince' Domaine du Prince Cahors - £15.99
Silky smooth yet full bodied Malbec with red and black currant fruit, damson and spicy notes. The wine is aged in oak barrels for one year.
Saint Nicolas de Bourgueil 'Les Rouilleres' Frederic Mabileau Loire Valley - £14.99
Attractive and textured Cabernet Franc with delicious red fruit flavours, gentle spice and a freshness that brings the whole wine together.
Save this product for later