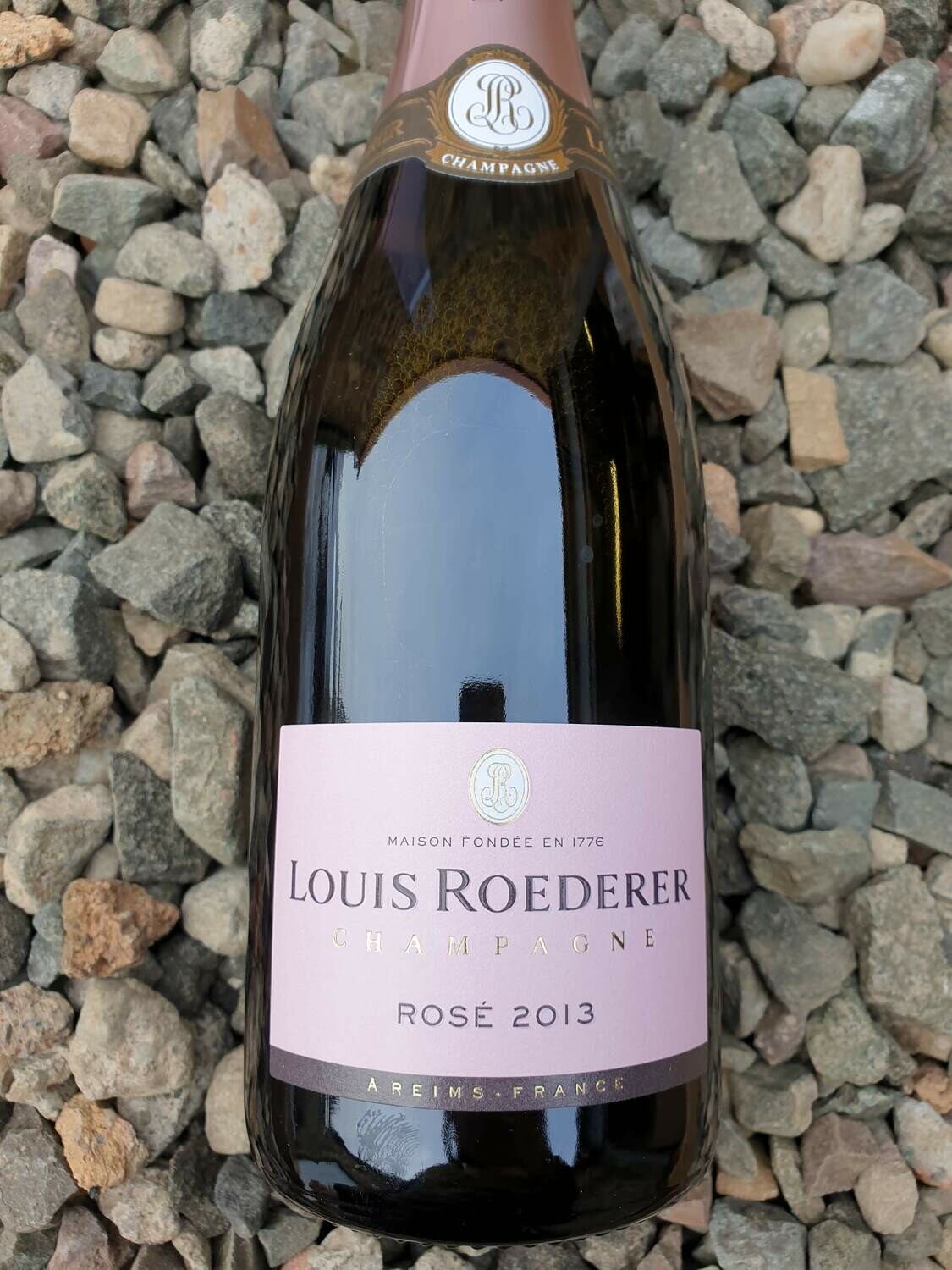 Louis Roederer Vintage Rose 2014
SKU 00097
Product Details
Louis Roederer Vintage Rose is made from a blend of 65% Pinot noir and 35% Chardonnay. It is an incredibly juicy Champagne with the Pinot Noir shining through with delicate strawberry and raspberry notes and an almost minty/herbal freshness. The palate is complex with spicy and savoury notes, cocoa beans and lovely fried fruit notes before a fresh saline finish. It is a wonderful wine, very gastronomic but fit for any occasion.
Roederer have developed a unique production method for their Rose Champagne which they call the 'infusion' Technique. It allows them to highlight the juicy Pinot Noir character which comes from the grapes sourced from their Cumieres vineyard. This steep, south facing vineyard benefits from additional light being reflected from the Marne river and produces grapes of great phenolic maturity. This is a real benefit in a generally cool wine producing region. The infusion technique involves adding a small amount of Chardonnay juice to the Pinot Noir whilst it is macerating. They then ferment together and integrate harmoniously. The wine is vinified in 33% old oak casks and aged on its lees for 4 years follower by a further 6 months ageing post disgorgement.
Champagne Louis Roederer was founded in 1776 and has been owned by the same family since 1819. It is one of the few privately owned Champagne house left and is free from interference from multinational companies and hedge funds that are more interested in the bottom line that the quality of the Champagne. The house has substantial vineyard holdings (240 hectares) which helps control quality, consistency and price as there is less reliance on buying grapes from growers on the open market. 90% of the vineyards are classed as either Grand or Premier Cru from superb sites in the Montage de Reims, Vallee de la Marne and Cote des Blancs. Farming is increasingly being done bio dynamically.
Save this product for later