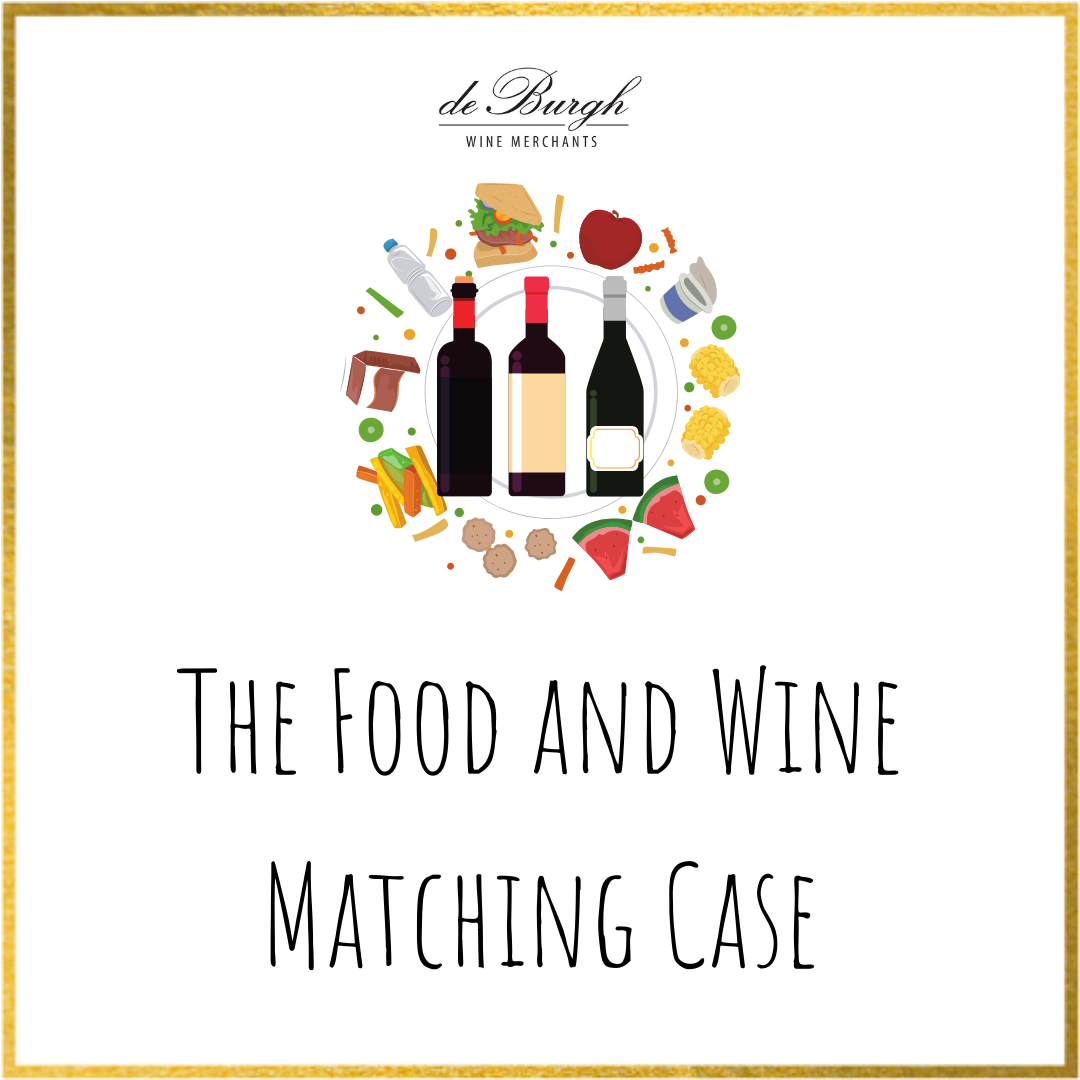 Food & Wine Matching Mixed Case 101
SKU 00451
Product Details
It's a lockdown 2.0 special…
With restaurants shut for a few weeks we know that there will be a renewed focus on what we are eating at home. Some of you may have the skill set or be brave/foolish enough to try and recreate restaurant quality food from the comfort of your own kitchen but for the majority of us, most meal times will centre around a handful of tried and tested dishes. This case will hopefully give you something to pair with the majority of what you eat in the house and offers a lovely selection of our most food friendly, versatile wines. It sits somewhere between the "This red wine goes with pizza, pasta and red meat" and "Try with roasted fillet of hand massaged Japanese Kobe beef glazed in Manuka honey and 35 year old Balsamic vinegar reduction" This case contains a bottle each of:
Chardonnay Reserva, Casas del Bosque Casablanca Valley, Chile @ £8.99
You can crack this fuller, richer Chardonnay out with chicken pie, creamy chicken dishes and creamy pasta dishes. It also works really well with Salmon fillets and a fish pie.
Macon Uchizy, Domaine Talmard Burgundy, France @ £12.99
A de Burgh staple and brilliant with roast chicken or pan fried chicken dishes. Also great with pan fried or baked white fish fillets, sea bass and fish finger sandwiches (it's a thing, try it)
Albarino, Terra de Asorei Rias Baixas, Spain @ £10.49
If you are lucky enough to have some shell fish on the go then this is all you need.
Sauvignon Blanc 'Old Hands' La Purisima Yecla, Spain @ £8.99
Fish and chips and fish fingers especially if pimped up with some tartar sauce. The green flavours also work really well with green salads, baked feta and tomatoes.
Syrah Rose 'Elixir' Bruno Andreu Languedoc, France @ £11.99
Really fruity Rose like this is brilliant with curry, Asian dishes and spicy Thai dishes.
Beaujolais 'Le Ronsay' Jean Paul Brun Beaujolais, France @ £10.99
The flavours of Beaujolais work really well with pork sausages, bangers & mash, toad in the hole, sausage butty or charcuterie and cheese.
Garnacha/Syrah 'Caprichos' Bodegas Esteban Martin Carinena, Spain @ £7.49
This low tannin, fruity red is delicious with cottage pie, shepherd's pie or deconstructed mince aka mince and tatties
Dolcetto Clavesana Dogliani Piedmont, Italy @ £10.99
Dolcetto is the go to grape for those Italian tomato sauce based dishes. Pizza, Spaghetti Bolognese, meatballs and Italian style stews.
Malbec Molinillo Mendoza, Argentina @ £8.99
Malbec and steak is a myth for me. This is better with Chilli Con Carne, tacos, fajitas and spicy food.
Cotes du Rhone 'Terra Firma' Domaine l'Ancienne Ecole Rhone Valley, France @ £9.99
This is heaven with stew. Pretty much anything that's slow cooked and served from one pot works here. It is also a nice little match with game meats.
Cabernet Sauvignon Reserva Casas del Bosque Rapel Valley, Chile @ £8.99
Don't ask me why, but it goes with all microwave meals….
Rioja Crianza Bodegas Bohedal Rioja, Spain @ £10.99
Rioja is one of the UK's most popular wines and for good reason. For me, it comes into its own with lamb, especially lamb chops but also works a treat with steak and burgers.
Save this product for later